November Social Media Calendar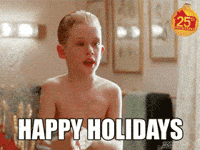 Merry holiday season marketers!
I (Clare) woke up this morning and instantly turned on the Netflix fireplace with ambient Christmas music… what… too early?! Nah – not early enough if you ask me! But hey, to each his own.
As we ride the insane sleigh into the holiday season it might be a little daunting to think of all you have to do.
– 2023 Planning
– Product Development
– Website Re-design
– Sales Reports
– Financial Reports
– Hiring
– And what happens to so many small business owners? They have so much to do that posting on Social Media gets pushed down to the bottom of the list… if it even makes the list!
> Insert sad tears rolling down our cheeks <
The Solution
We know it can be hard to remember to post every day – and then to think of creative ideas.. oh boy…
That's exactly what this Social Media Content Calendar is for – for YOU! Stop pushing social media planning to the end of your never-ending To Do list and, as Nike so eloquently put it… JUST DO IT! With our Social Media Content Calendar in your hands, you will have a fresh idea for each day of the month to push out onto the world wide web. > You do know that there are over 4.26 billion social media users out there right? That's a lot of sales if you position yourself in front of the right people!
Take strides into 2023 by setting yourself up for success NOW and start posting on your social media feed confidently with the Myers Marketing Management November Social Media Content Calendar.
Until next time – Keep marketing towards the big W.
Get your calendar here!